Information (e.g., entry forms, results and photos) for running races (e.g., 5K, 10K, 10M, half marathon), both road races and multi-terrain, that are in Oxfordshire, Berks and Bucks, parts of Glos, Hants, Northants and Wilts, ... Generated: Mon 29 Aug at 09:31:46 BST
Make a note of www.oxonraces.co.uk and go there if you can't get to this website.
Cheltenham Half closes on Tuesday 30th. Entries for the Cheltenham Half Marathon close at midnight on Tue Aug 30th.
Photos at races.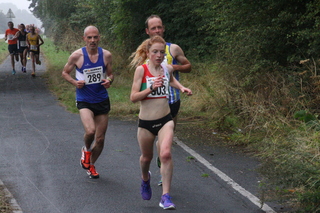 The latest race at which I've taken photos is the Headington 5. All the photos of this race have now been uploaded. Click on the Photos link in the above menu to see the photos that I took at the Headington 5 and at lots of other local races.




Latest postal/online entry forms for 2016. Alderton 5K, Avebury 8, Henley 10K, Henley Half Marathon, Daddy Beast and Mummy Beast, Great Kirtlington Challenge, Killermetre 10K and 5K, TRIBE Run Free Festival, Candleford Canter Ladies 10K, Sherfield 5.
Latest postal/online entry forms for 2017. Finchley 20, Cliveden Cross Country, Heyford Park Airbase Half/10K/5K, Fred Hughes 10, Reading 5.
Recent results. Headington 5, Englefield 10K, Pershore Plum 10k, Richmond Park 10K/5K Series Race 5, Foxtrot 5, Slaughter 10K, Draycote Water 10km, Burnham Beeches Half Marathon, Burnham Beeches 10K, Standish Woodland Chase
Missing results. Please email me if you know where there's a web page giving the results for: Winchcombe Hill Climb and Sudeley Fun Run, TRIBE Run Free Festival, Race4Men Gloucester.
Keep up-to-date. Follow @oxonraces on twitter as it's sent a tweet whenever there's a new entry form or a new set of results.
About this website. Every 15 minutes, the contents of www.oxonraces.com is copied to www.oxonraces.co.uk. So you can use either. One is in the USA: the other is in Amsterdam. If you have configured preferences on this website, you'll need to do that again on the other website. Details about how to use this website (including its use of cookies) can be obtained by clicking this About link. If you find information on these pages that is wrong or missing, please email me. Also email me if you want to send praise!
Other regional lists. For races near North East England, visit www.northeastraces.com. For Sussex, visit www.sussexraces.co.uk.
---