Information (e.g., entry forms, results and photos) for running races (e.g., 5K, 10K, 10M, half marathon), both road races and multi-terrain, that are in Oxfordshire, Berks and Bucks, parts of Glos, Hants, Northants and Wilts, ... Generated: Tue 23 May at 09:59:35 BST
Make a note of www.oxonraces.co.uk and go there if you can't get to this website.
Free photos of runners.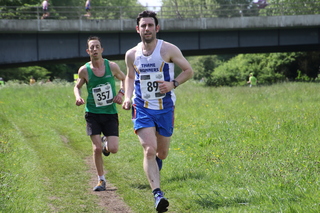 I took photos at the Wallingford Thames Run 10K/5K, the Firkin 5 Mile Run and the Oxford Greenbelt 10K. All the photos of these events have now been uploaded. Click on the Photos link in the above menu to see the photos that I took at these events and at lots of other local running events during 2014-17.



Latest postal/online entry forms for 2017. Rotary Blenheim 10K and 5K, Earth Trust 10K, Cranham Boundary Chase, Appleshaw Fete Fun Run, Longworth 10K, Henley Highwayman, Jog for James - Always a Chance, Walk for a Cause Pitsford Half Marathon, Walk for a Cause Pitsford 10K, Malmesbury Carnival 10K.
Latest postal/online entry forms for 2018. Gloucester Marathon, Gloucester Half Marathon.
Recent results. Oxford Greenbelt 10K, Binfield 10K, Hook 10K and 10M, Green Park Royal Berkshire 10K, Wallingford Thames Run 10K/5K, Stockley Park 10K, Worcester Marathon and Half Marathon, Royal Windsor 10km River Trail Run, Royal Windsor Half Marathon River Trail Run, Northampton Pitsford 10K, Rugby 6
Missing results. Please email me if you know where there's a web page giving the results for: Ready Steady Fun Run, Northleach 10k, Firkin 5 Mile Run, Ridgeway Run (West Ilsley), Oxford Fun Run, Superhero Run, Gaddesden Gallop.
Keep up-to-date. Follow @oxonraces on twitter as it's sent a tweet whenever there's a new entry form or a new set of results.
About this website. When necessary, the contents of www.oxonraces.com is copied to www.oxonraces.co.uk. So you can use either. One is in the USA: the other is in Amsterdam. If you have configured preferences on this website, you'll need to do that again on the other website. Details about how to use this website (including its use of cookies) can be obtained by clicking this About link. If you find information on these pages that is wrong or missing, please email me. Also email me if you want to send praise!
Other regional lists. For races near North East England, visit www.northeastraces.com. For Sussex, visit www.sussexraces.co.uk.
---